MANUFACTURING
Raw Materials
We are aware on trends and new developments in polymer materials and additives. We choose the proper grades for the specific needs in final product properties (barrier, optical, mechanical).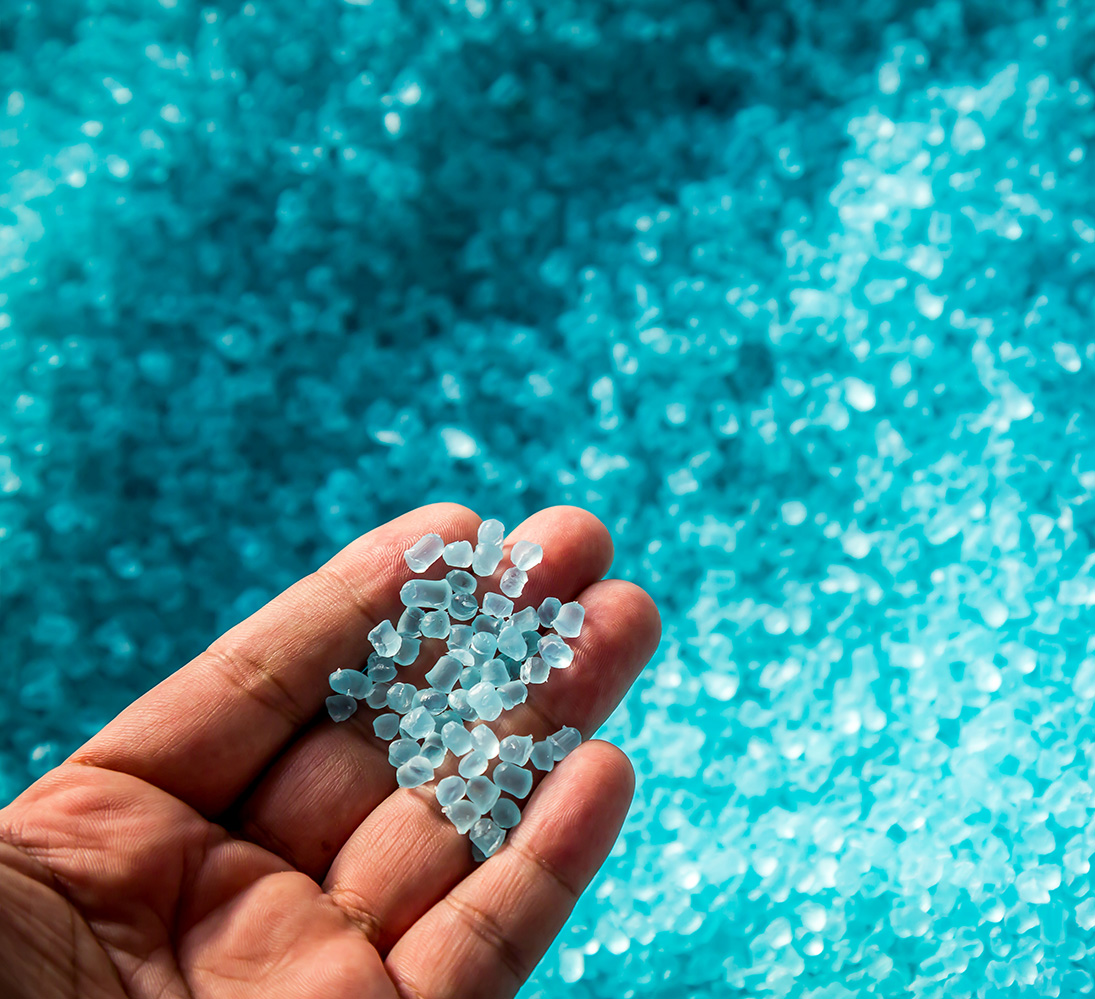 for food contact applications
We collaborate with established suppliers that guarantee continuity in supplies and best raw material quality.
We are striving for best use of materials (handling, efficient production).

Main polymer materials in use: PET, HDPE, LDPE, PP.
All grades are certified for food contact applications according legislation and are certainly recyclable.

Furthermore, we can offer product versions made of post recycled materials (rPET), or biobased materials (biopolymers). In all cases, these alternative materials are certified for food contact use and retain the necessary mechanical and optical properties.