Packages designed to cover special market demands.
Diswashing, Bleach, Surface Care, Laundry Detergent and Conditioner, Disinfectant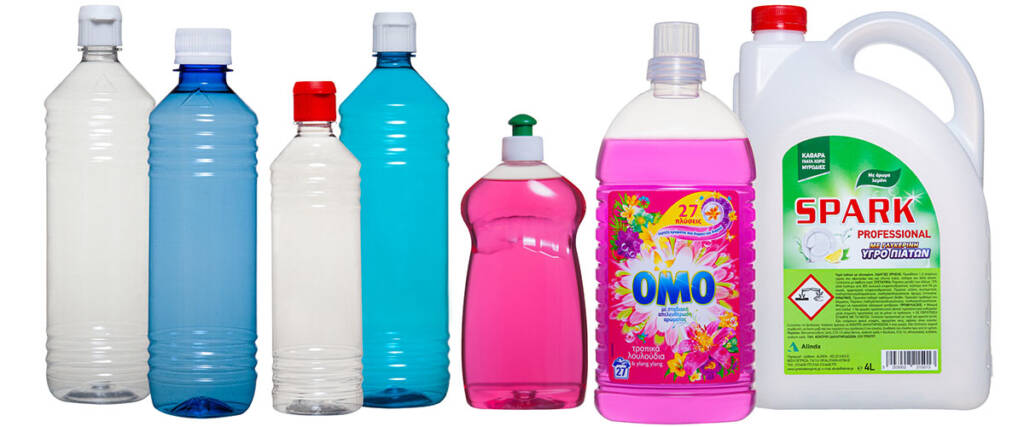 Safety and functionality are of utmost importance for home care products and their packaging. In several cases the role of packaging is so crucial for the application, that product could not be used without the specific packaging features.
The packaging solutions we offer are carefully developed and produce to fulfill the needs of each application and add value to the product.
Following the latest eco-friendly packaging trends, there are several choices that are or can be employed for Home Care packages like the use of highquality recycled polymers or biopolymers, innovative closures, sustainable packaging production.